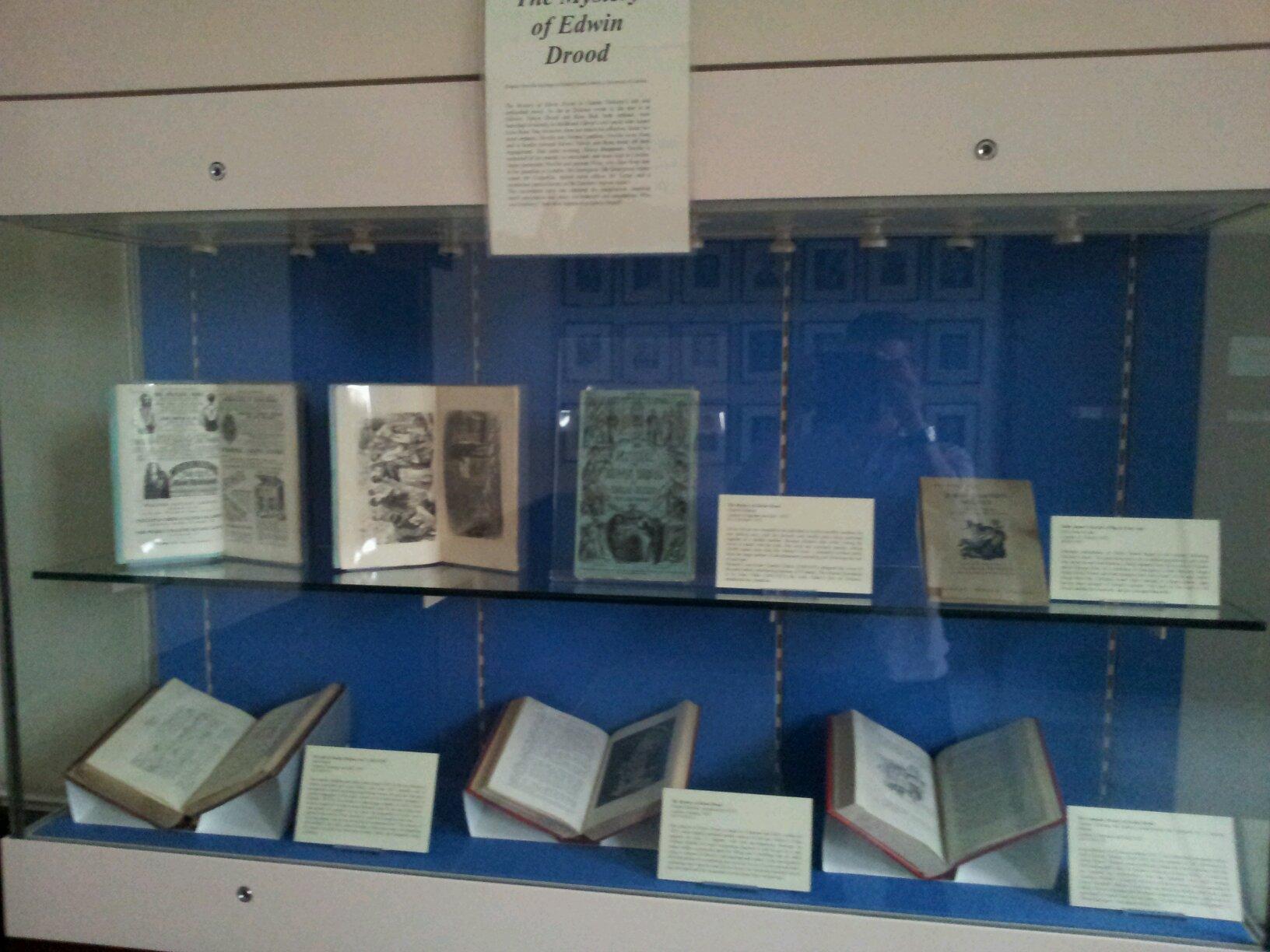 On 20 September 2014 The Drood Inquiry held a one-day conference on The Mystery of Edwin Drood and its many solutions, generously supported by the University of Buckingham, The Victorian Popular Fiction Association and The Institute of English Studies. It was an enthralling (and exhausting) day, bringing together a wide-ranging wealth of minds to discuss Drood and its solutions. Housed in the imposing senate room of Senate House, initially this evoked stern impressions more in line with the Leveson Inquiry than the Drood Inquiry, but it quickly became apparent that this would be a day of open, non-judgmental discussion and a genuine sharing of ideas across different groups. And I wouldn't have had it any other way. You can read events as they happened on Twitter via storify at http://bit.ly/1B6uwbc while what follows is as much a reflection as a blow-by-blow account of the day. For those who were not able to be there, it is hoped this will serve as both an overview of the day and potentially to open up new avenues of exploration much as it did for those who were there.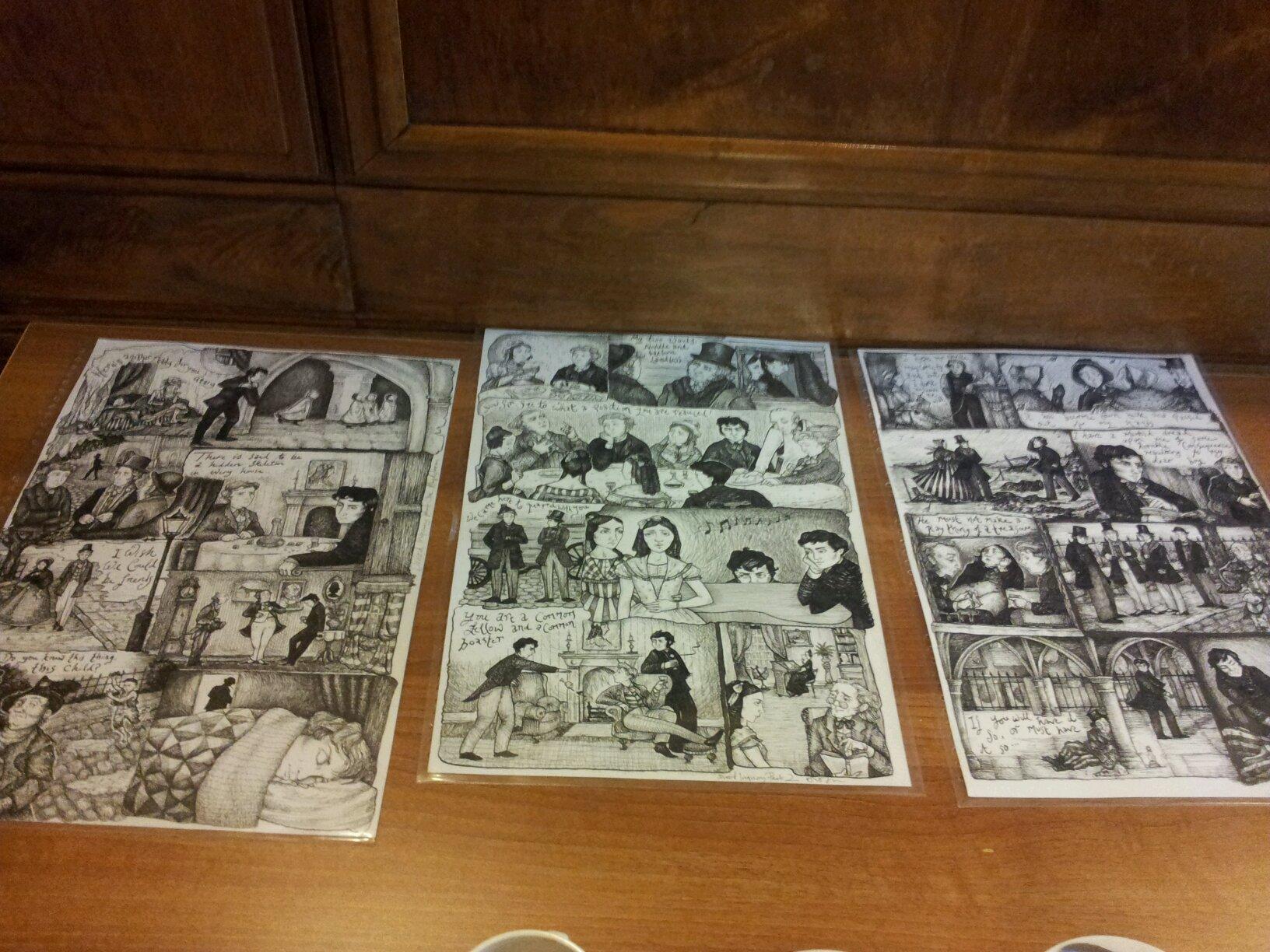 So, after opening proceedings I cheerfully handed over to our keynote speaker Professor Don Richard Cox, who masterfully provided the context of early solutions to Edwin Drood, drawing upon his own experience and work (most notable of which being his Annotated Bibliography of Edwin Drood – the bible for Drood scholars). Don noted the level of conviction placed in solutions, as well as the availability of information to those early solutionists, who were writing before full details had emerged about Dickens's intentions (as revealed to his friends and family), and long before awareness of his relationship with Ellen Ternan – an awareness which has increasingly pushed us to finding more of Dickens's autobiography in his later works, and the double-lives of John Jasper and the like, than in the cheerfully optimistic David Copperfield.
We moved straight into the first panel which explored these solutions further. Camilla Hoel and Tor Nordam, a wife-and-husband team, successfully blended their individual expertise in literature and computational analysis to assess to what extent the early solutions matched the style of Dickens, in particular looking at the infamous 1873 solution by Thomas Power James, alleged to have been written by the ghost of Dickens himself (read more about that here https://cloisterhamtales.wordpress.com/2013/12/10/the-spirit-of-dickens-yet-to-come/), which, ultimately was shown not to be the work of Dickens, dead or alive. They were then followed by Jane Piddock who brought her knowledge of M. R. James to the discussion, who as well as being a celebrated ghost story writer was also a Droodist too, having penned the Edwin Drood Syndicate, a fictitious account of a group going to various lengths to solve the mystery (including strangling one another to see if it were possible for Edwin to survive).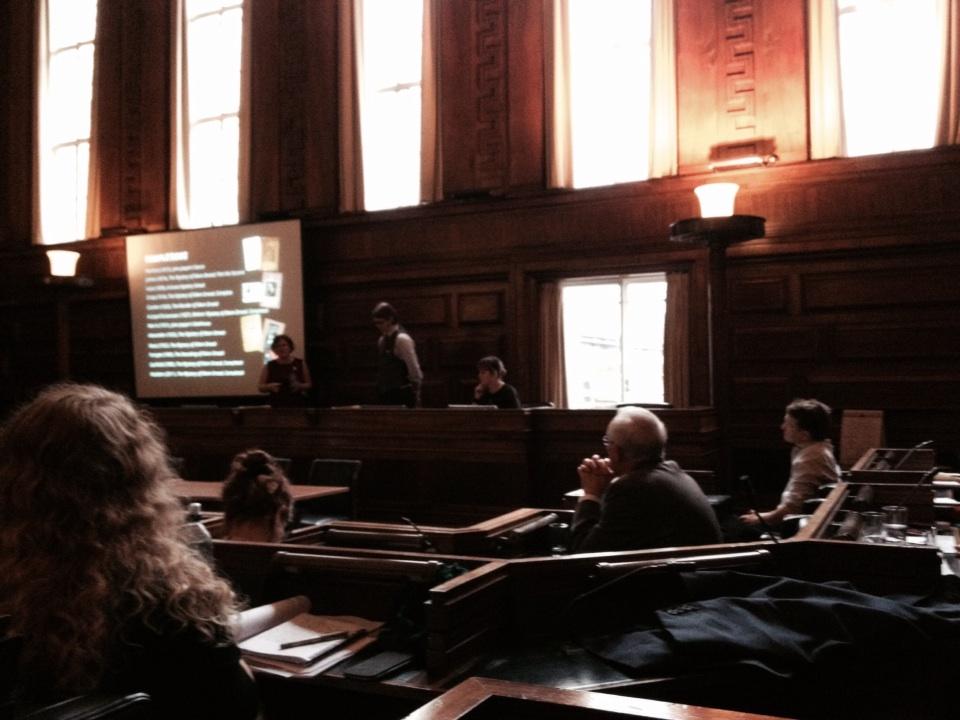 After coffee we were lucky to have David Madden, author of The Mystery of Edwin Drood for Unthank Books, and Gwyn Hughes, screenwriter of the 2012 BBC Mystery of Edwin Drood, join us for a q&a session on finishing Edwin Drood. While Madden had tried to follow what he believed to be the planned ending, Hughes – a lifetime  fan of the book and the one who had proposed it to the BBC –  had deliberately not worried about where Dickens was headed and instead focused on creating a more nuanced mystery for a modern audience. Issues of tone, especially comedy, and marginalised characters emerged, and both generously answered questions from the audience about their endeavours to end Drood.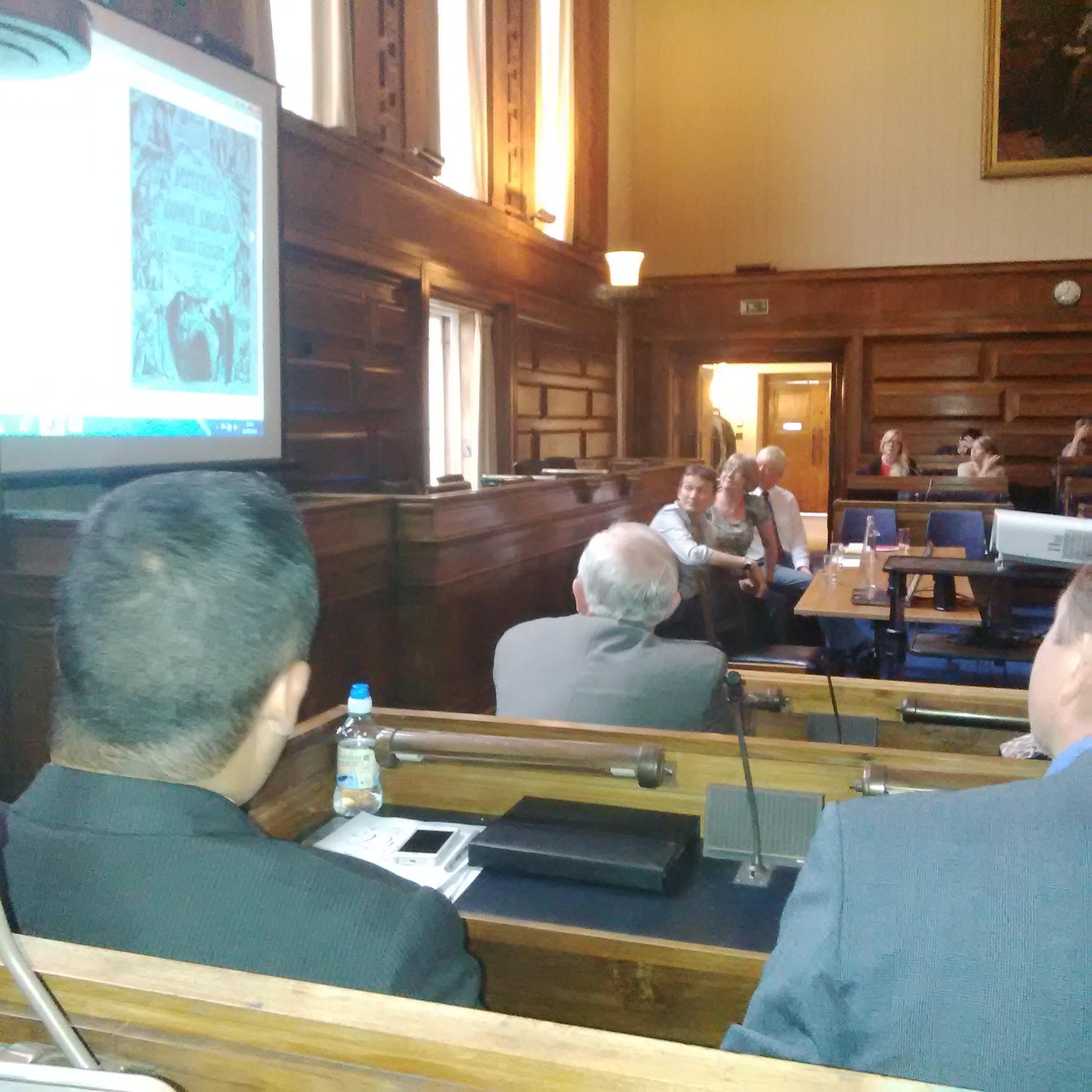 After lunch, we returned for panel two, on appropriations of Edwin Drood, chaired by John Drew. In this panel we had Tom Ue discuss the relevance and comparison of Drood with George Gissing's Henry Ryecroft, and Clemence Follea identify how Susan Howe's poem Secret History of the Dividing Line directly cites lines from Edwin Drood to contemplate the idea of incompletion (both of these books of course have now been added to my burgeoning reading list). The panel was ended by Anne-Marie Beller discussing Dan Simmons's behemoth of a book, Drood; a book which was widely unliked by those in the audience who had read it, but which Beller convincingly argued was purposely challenging as a narrative on story-telling itself.
One coffee-break later, we returned for panel three on the characters of Edwin Drood, chaired by David Paroissien. Jonathan Buckmaster deftly showed how Jasper's portrayal has evolved through the films of 1935, 1993 and 2012 from hammer horror villain through psychological murderer to tragic victim. Sven Karsten, bravely speaking in public in English for the first time, gave a compelling argument for a potential real-life Sapsea, namely Thomas Edmett, auctioneer and Mayor of Maidstone in 1842. Finally Emma Curry tackled the thorny issue of Datchery and his curious head-based antics (is it a wig?).
One final coffee break and we were back for panel four, this time on locations in Edwin Drood, chaired by Hazel Mackenzie. Hadas Elber-Aviram discussed the role of London in Drood –often overlooked in favour of discussing Cloisterham -as well as the tortured hallucinations of Jasper. Ushashi Dasgupta identified the sheer number of rented properties in Drood, querying the significance of this uncertainty and transience and asking the question not how Drood would end, but where.
Finally it was back to me to wrap up, ably aided by The Drood Inquiry's illustrator Alys Jones to discuss the project's origins and ideals, and to invite one and all (and you too, dear reader) to visit the site and place your verdict on how the story ends. It was then time to look to the future and announce forthcoming developments: introducing sound and dialogue onto the website; creating worksheets for schoolchildren to build on the material already on the site; and an exhibition at the Dickens Museum in London planned for Summer 2015 on, you guessed it, Edwin Drood.
My reasons for setting up The Drood Inquiry were threefold: 1. to make discussion of the story accessible again by allowing newcomers to easily catch up with the many solutions and theories offered so far; 2. to then use this discussion to launch more detailed analysis of those solutions and what they tell us about how we perceive and understand Dickens at different times in history; and 3. having then faced the solution question head-on, to then at last turn away from the half that has not been written and start paying more attention to the half that has, to explore Dickens's last work exactly as we would any of his other writings. All three of these aims came to light in the many wonderful papers and discussions held last Saturday, and I look forward to developing those ideas further over the next few years. And so, having survived organising a conference, and meeting many interesting people, and reviewing it all for you now, I ponder the next step, look at my lunch and fall to with a healthy appetite.